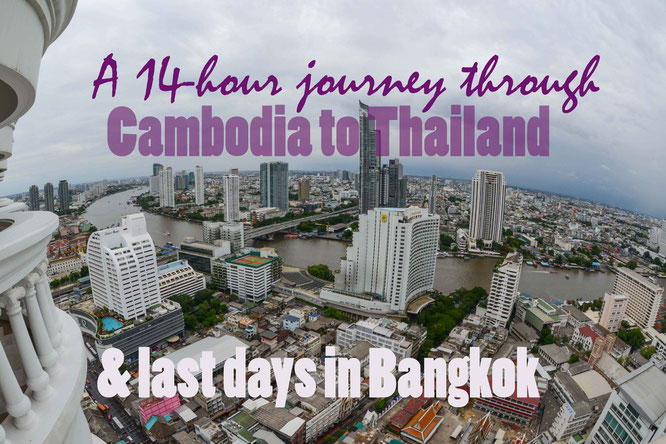 Our flight to the Philippines was supposed to depart from Bangkok, Thailand. To get there we had to travel all the way from South of Cambodia. We opted for a day coach, as it was one of the cheapest options. Night bus was not safe from what we heard and we wouldn't have gotten the sleep anyway. And the flights were twice as expensive. We had bought a coach ticket 1 or 2 days before leaving Kampot and were assured there would be only 1 change in this 12-hour journey, after about 1 hour. So we opted for it. But this is Cambodia, Third World. What they say to you doesn't necessarily mean it will happen.
Indeed, after 1-hour journey from Kampot to Sihanouksville, we got off the van bus and were supposed to get on a coach that would take us further. Except that when we arrived we were told the coach was full and it wouldn't take us. We were informed there would be another coach coming in 30-40 min. So we waited. 1,5h later a man approached us, introduced himself as the bus company rep and told us he had a "taxi" to take us to the boarder. There were 2 other Khmer passengers travelling with him, and he assured us there would be no extra charge. I got scared would become victims of a scam and I was tired but I couldn't get to sleep on the back of a car, sharing it with 2 other people. I was fuming, but decided to shut my mouth to not imply my emotions on my partner.
After another 3 or 4 hours we got off the car, right by the boarder with Thailand. The driver asked for "a tip" but we weren't having any of it. In the end of the day, he didn't ask for a "tip" from his native passengers.
Crossing the Thai boarder went straight forward enough. We were granted a visa on arrival permit for 2 weeks, as opposed to 1 month when you arrive into the country by plane. It didn't matter to us though, as we were leaving in a couple of days anyway.
We had about 1,5h to kill before getting on the mini bus that was waiting for us on other side of the boarder, so we went to have lunch. Soup with noodles was as much as we could find but it was a warm meal at the end of the day.
We got on the mini bus, which was fairly comfortable, hoping that would be it. NOPE. Change number 4 was in Trat (or something like that), and we had to wait for another 1,5 h to get on the coach that finally took us to Bangkok. By the end of the 14-hour journey we were exhausted. Luckily for us, the coach arrived nearer to our AirBnB place rather than the coach station, which would have been a trek. We took a short taxi ride and collapsed in beds to sleep soon after. The host whom we had previously stayed with was fully booked but he offered us to stay and share his room for a small fee. We were going to be there for only couple of nights so it didn't matter.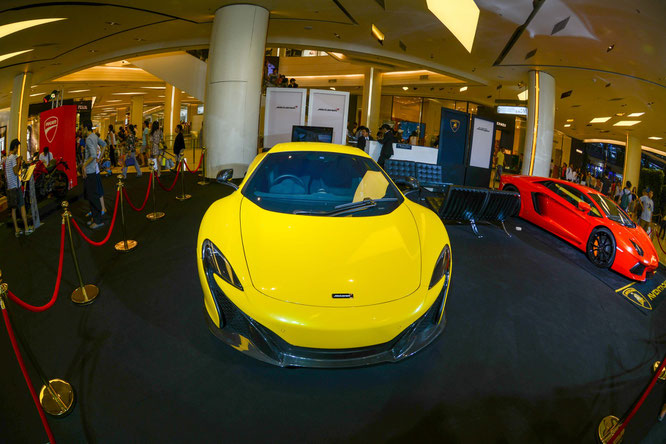 It wouldn't have been an adventure if we didn't have power cut in the whole building on the night of arrival. So no lights, no internet, no air-conditioning etc. Our host tried to ring the electricity company like several times and couldn't get through. On the following day it turned out to be burnt fuse, so much drama caused by 1 little fuse!
So that Saturday we managed to meet up with a long time friend of mine who I had not seen in 8 years. I met Gelareh in the US, we stayed in touch for a few years but recently we lost contact. I remembered her telling me a couple of years ago that she was in Thailand but when I first arrived I couldn't find her on Facebook anymore. She deactivated her account. Then I remembered about the good old email and found her contact there. So we managed to meet up and it was delightful. We had a lot to catch up on as both of our personal lives had changed a lot. She and her husband took us to a wonderful Thai restaurant, a bit upper class than average. I swear I had the best prawn curry ever there. 
As one evening was not enough, we decided to meet up again on the following day. We again went to eat and then we were invited to the apartment in Lebua State Tower – one of the most famous ones in the city. It turned out my friends were renting an apartment there. The views were spectacular. On the way back we were caught in torrential rain. Hello monsoon season. That evening we had a flight to catch to Manila, Philippines. Bye bye Thailand and Cambodia, hello new adventure!
Thank you for reading.
Boogie
xxx
---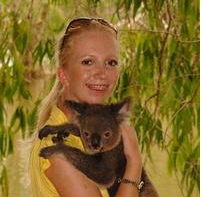 Hello stranger! My name is Bogna, but you can call me Boogie. I come from Poland, but have lived in a few different countries, including UK and USA. In the past I have been a summer camp counsellor, special needs teacher, cruise ship photographer and  IT Support. I am the author of BoogiePlanet.com This website is all about the experiences I encounter in different cultures and the World I see through my lens. You can help me fulfill my dream to be a travel photographer and perhaps to inspire you to travel by liking my page on Facebook, or following me on Twitter. 
---
If you liked this article, you may also enjoy: