Life is a journey, not a destination - this quote was embroidered for me by a dear friend of mine...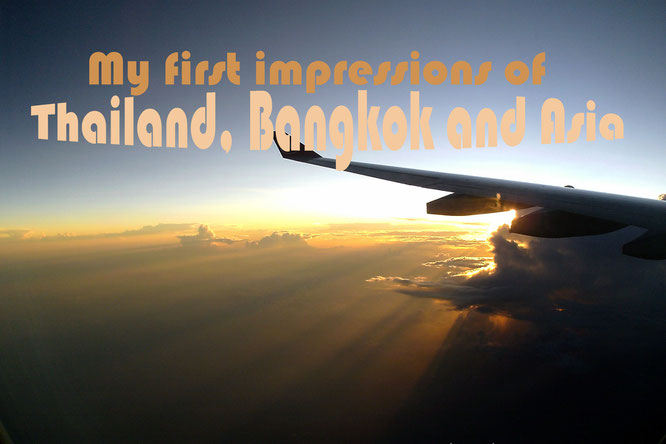 After months of preparations and endless list of things to do, it finally happened. We made it to Asia!
Flying with Turkish Airlines was a pleasure, although we didn't get much of sleep - maybe 3 hours altogether. They served us decent meals on both flights: Warsaw to Istanbul and Istanbul to Bangkok, we got a nice kit with eye patch, lip balm, toothpaste and toothbrush, and even socks and sleepers. As I had not flown with a major (read: non-cheap) airline for years, I was well impressed to have seen the screen in front of each seat (on the bigger plane, flight to Bangkok), with a remote control on one side and a game joystick on the other. It took me a while to choose a film to watch. I also used one of the application to learn basic expressions and numbers in Thai.
Our first stopover is Bangkok, Thailand. We cleared through the customs pretty smoothly and I was truly relieved to see our luggage arriving in 1 piece, too.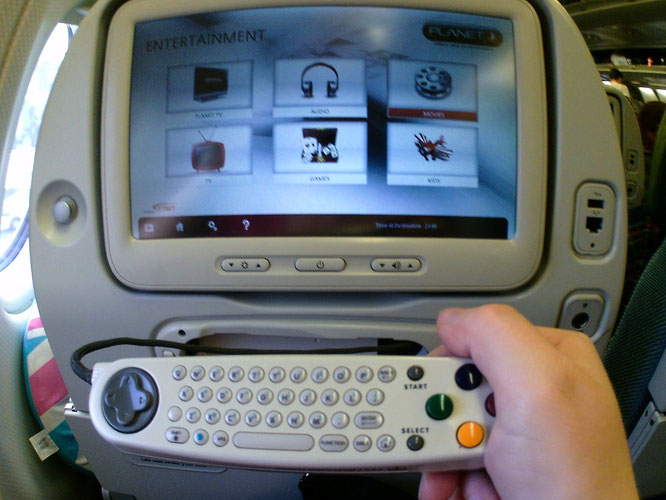 Getting from the airport to the place where we were going to stay was quite a joy. I love the sky train, which essentially is an overground train, a bit like Docklands Light Railway in London. Why dig underground if you can have a train line 15m above the ground and see the whole city?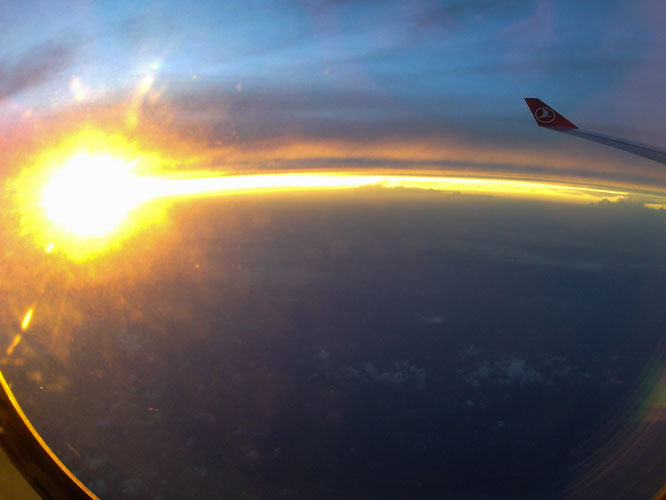 The pavements though did not impress me. Bangkok is not a walker-friendly city. Foothpaths are so narrow you often cannot squeeze your suitcase in, roots of the trees make the surface really uneven. On top of that, some motorbikes would rather use the pavement and run you over than be stuck in the traffic, lol! 
Either way, we got in one piece to our AirBnB place. We were welcomed by our Turkish host Enes, an absolutely lovely guy. The room is very basic, but we knew that from the beginnings. We have wifi, clean and comfortable mattress, fan and towels. What else does a backpacker need? It has a common kitchen area and a shared bathroom. It almost feels like a hostel with private rooms. Enes and his friend Minh, as we entered the place, straight away asked if we were hungry and invited us to share their lunch with them. It was about 1pm and the last time we had a meal was breakfast on the plane, at 6.30am. Yes, we were starving! After that it was time to catch up with some sleep. We were shattered!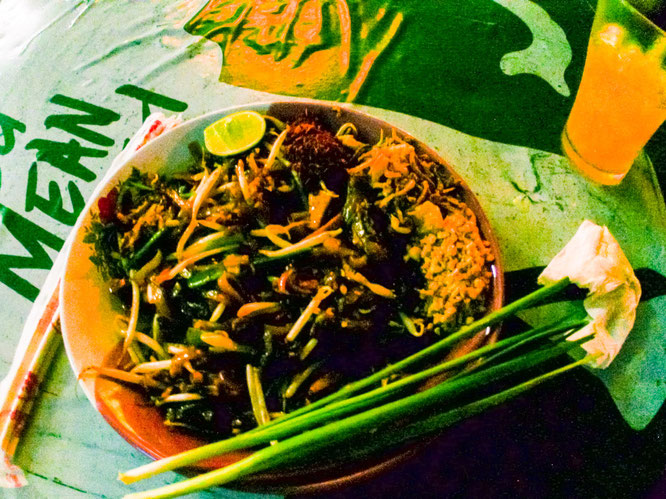 We woke up towards the evening and decided that we were hungry. Enes offered to take us to a local food market. The way it works is that you choose one of the food stalls, pick the food you want to eat. Then you can sit at one of the tables (sort of common for all the stalls in the area) and they'll bring you the food and you can order a drink. Late in the evening there is live music, too. I picked Thai Pad - which one of my favourite bloggers - Wandering Earl - mentioned in one of his posts. And it was a perfect choice! Rich with flavours, stir friend noodles with veggies and tofu, chilli and crushed peanuts on the side. That yumminess cost me hardly over 1$. Like, seriously?!?! 0,5l beer though was 3$ or 4$, 3 times more expense of my dinner! My partner Abdi had rice with chicken - a bit more plain but also delicious.  Our AirBnB host Enes paid for everything and refused to take money from us. Welcome to Asian hospitality! 
Towards midnight we went to a supermarket. Some exotic fruit (not so exotic as for Thailand) in the photos below.
What struck me were the beggars - either blind, or without some of the limbs. A really sad view. I guess I will have to get used to it.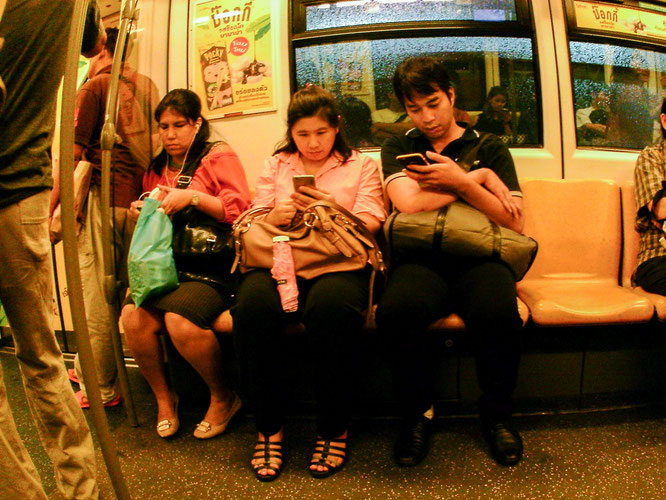 Another observation I made about the trains was that the handles on the sky trains are located really low. I literally bang my head against them! With an average height of 160cm (5'3") for Thai person, this should not be surprising. And no matter how little money you have, people have big fancy smartphones and they are on them ALL THE TIME. Especially when travelling by train. 
And, of course, when I go to websites such as Google or Facebook, it shows me the Thai version of it! lol!
We've got a few more days left in Bangkok, then we're heading to Prachin Buri for Vipassana meditation [note from the author: you can read about it here now!]. 10 days in silence, without an internet, books, music etc. - if I can take it I can make it! Eeek!
Have you ever been to Bangkok, ~Thailand or South East Asia? What were your first impressions? Please share below!
Thank you for reading.
Boogie
xxx
---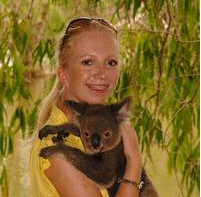 Hello stranger! My name is Bogna, but you can call me Boogie. I come from Poland, but have lived in a few different countries, including UK, USA and Australia. I am the author of BoogiePlanet.com This website is all about my travel experiences. And photography. I am a photographer, and I try to capture those magical moments in different places, as much as I can. I have travelled to over 53 coutries so far. I am hungry to see more. You can help me fulfill my dream by liking my page on Facebook, or following me on Twitter. 
---