Plus tips of how to survive Christmas away from home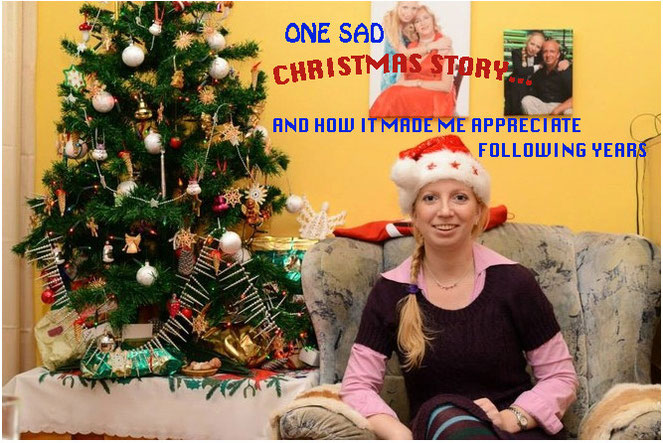 It was December 24th 2008. I had joined my ship a couple of days before. That day I was sailing away from Malta. Having spent only 2 days or so on that ship, I hardly knew anyone.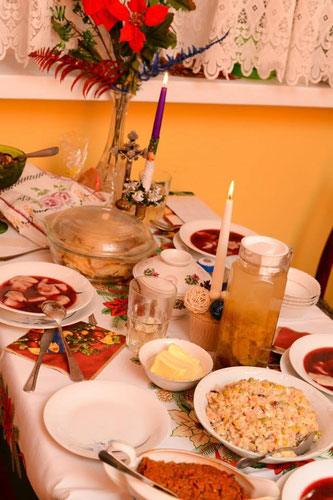 When it came to my dinner time, I went to the crew dining hall (called crew mess in ship language). I sat over my plate of plain pasta and I thought what at that time my Mum and brother would be eating.
Now, to make you understand what was going through my mind, you must understand that Christmas Eve is actually the time when we celebrate Christmas in Poland. We have the most amazing meal of the year then, we share wishes and after the supper we give each other and unpack presents. At midnight we would go to the midnight mass. It is a truly MAGICAL time.
And there I was, experiencing none of it, being 3000km away from my home and family. I couldn`t help but burst into tears...
There was a Polish girl that happened to come into the crew mess and saw me in that state of mourning sadness. She didn`t say anything, just gave me a hug. She understood.
On the following day there was the whole celebration onboard the ship, because everywhere in the World EXCEPT for Poland, Italy and some parts of South America celebrate Christmas dinner on Christmas day. I had maybe 15 mins to eat it because it was a formal night and I worked my bum off, shooting in studios and restaurant so that the guests could enjoy themselves. My manager was in a horrible mood and unfoturnately took it out on us - his team members. He was not a bad guy, he probably just missed his family and home celebrations as much as every crew member on ships. To be quite honest, I was glad that I was working so hard - because I did not have time to think.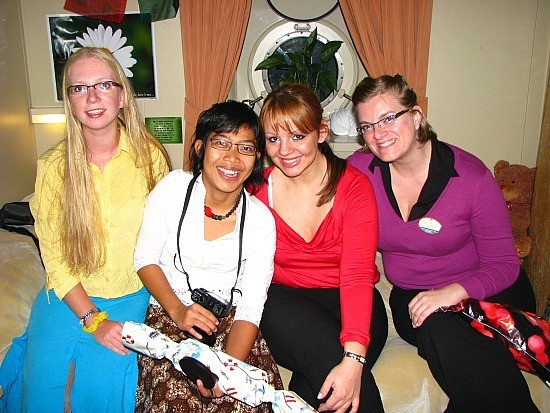 The following year, I happened to spend yet another Christmas on board the ship, same as the year before - Brilliance of the Seas. I kind of knew what to expect. It was still hard, and if I`d had a choice, for a million $$$ I would not be away form my family for Christmas. I was lucky enough to have had my Mum cruising with me a few days before that.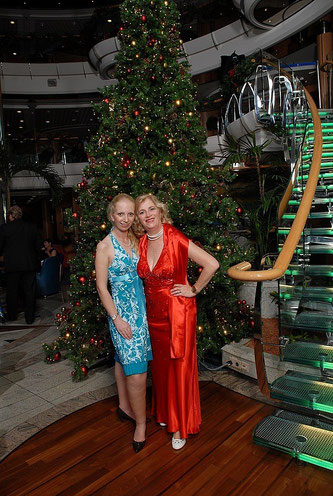 It was a fantastic time. She also brought a suitcase (!!!) of goodies for me from my friends in Poland, which made me cry from happiness. However, she was sailing with me 1 cruise before the Christmas one. Come Christmas time I was there alone again. What made it worse was finding out that my Mum was mugged in Barcelona on the way home, missed her flight, stayed for a few days in a foreign country with no passport nor language skills. And I had no idea about it for a couple of days since I had sailed away from Barcelona! Luckily enough she made it home for Christmas, traumatized for life and mortified, but she was safe and home.
Having learnt from the experience a year before, I got to stick to people - Poles that were working on ships, and to my team. With the Poles we made our own Christmas Eve (well after midnight when the working day was finally over). With my team we had a little celebration together, exchanging Secret Santa gifts.
That year I promised myself:
This is a last time I am going to be away from my family for Christmas. Ever. Period.
Following year, I was living in London. My Mum and brother came over to stay with me. I was so happy I cried through half of the Christmas Eve dinner. It was truly amazing time.

In 2011, for the first time after 4 years, I went to Poland to spend that time of the year at home. I was the happiest Boogie on the Planet Earth.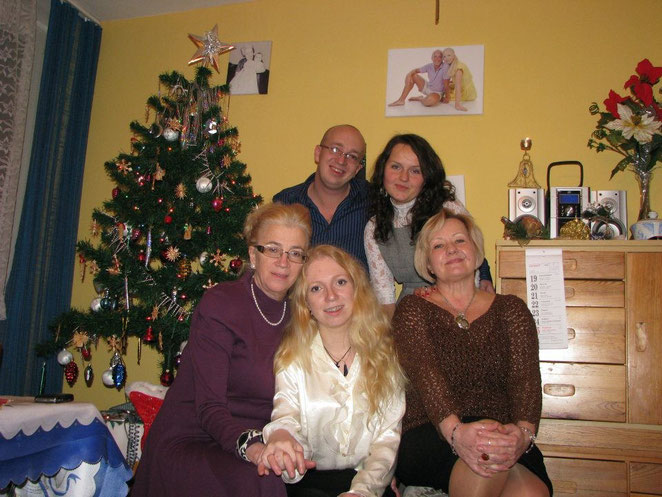 And I hope I will be with my Family over this time, every year - wherever in the World it will be.

So, how to survive this time if you are away from family and home you may ask?
1. Call / skype / Facetime home. It will make you feel better if you speak to your loved ones, even for a few minutes. Seeing their faces over the webcam would be a bonus.
2. Stick to your (new) friends. Do not sit alone. Nobody deserves to be alone at Christmas.
3. If you can't be home, make a home place where you are spending your Christmas. Decorate it if possible, stick out photos of your loved ones.
4. Do something that will occupy you. Are you in tropics? Go out to that beach! Are you working on ships? You`re probably one of the hardest working people at that time. After work make sure to relax! Go to sauna! Enjoy the crew bar Christmas party! You`re not the only one feeling alone.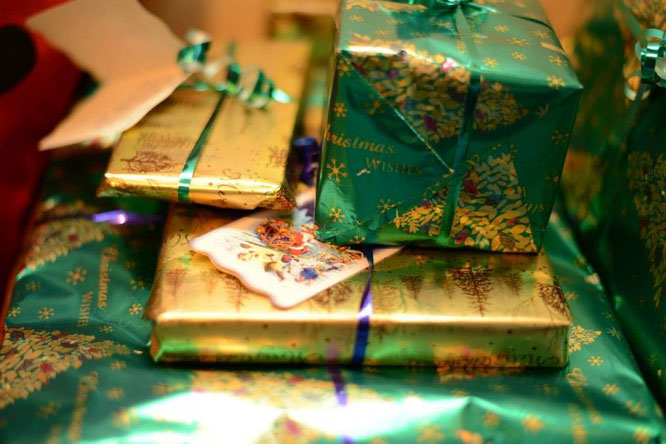 Have you ever spent Christmas away from home? How did you manage to survive that time? Please share!

Thank you for reading.
Boogie
xxx
---
About me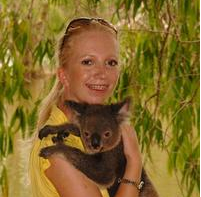 Hello stranger! My name is Bogna, but you can call me Boogie. I come from Poland, but have lived in a few different countries, including UK, USA and Australia. I am the author of BoogiePlanet.com This website is all about my travel experiences. And photography. I am a photographer, and I try to capture those magical moments in different places, as much as I can. I have travelled to over 53 coutries so far. I am hungry to see more. You can help me fulfill my dream by liking my page on Facebook, or following me on Twitter.