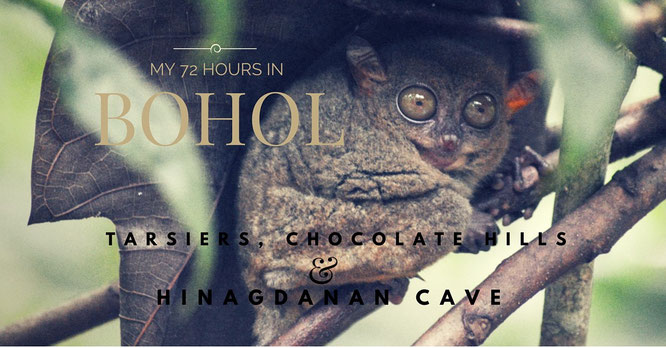 After Palawan, Siargao and a bit of Cebu, flying in and out of different Philippine islands, it was time to take a ferry to Bohol. 
After having a lechon lunch (national pork dish of the Filippinos), our friend Ben gave us a lift to the port of Cebu. 
Note: If you want to purchase ferry tickets on the day, it's best to be in the port 1 hour before departure.
We learned this the hard way, as we arrived half an hour before our Ferry's departure, and were welcomed to a huge queue of people wanting to get tickets to various destinations. A couple of cheeky ones got in the front of the queue by claiming their privilege. I can understand a senior / elderly lady who is less able to wait for an hour in a line, getting in the front. However, an American passenger in a smart shirt getting in the front because he's buying first class and giving some cash to the security officer is simply bribery to me. Either way, we managed to get the tickets, get through the security scan, pay a port tax (which was a surprise to us) and get onboard the ferry just minutes before it left. We chose seats upstairs, in the open air, roofed deck so that we could get a nice breeze and admire the sea. Last time I was on board any kind of ship was when I was working as a cruise ship photographer in 2010. 
I used to love standing in the bow of the ship and watching the water. That's what I did onboard the ferry, at least for a little while. Breeze on the cheeks, smell of the ocean and light taste of the salt in your mouth... Ah, God knows how much I had missed it.
We loved the Philippines. However, there were places where we simply felt like people were trying to rip us off, for the fact we were foreigners. A tricycle driver gave us a price double I had expected when we got off the port in Tagblilaran, so we decided to walk those 300m out of it and catch a tricycle further down the road. That driver agreed to a third of the price of the first one. We didn't book any accommodation this time, hoping to find somewhere upon arrival. I only checked 2 or 3 places on Agoda and wrote down their addresses. The driver took us to 3 or 4 different guest houses, before we found one that was not either fully booked or well overpriced. 700 Pesos per night seemed to be more than the average 500 Pesos we got used to paying in most other places, but that's the way it is in Bohol. We live and learn. 
On the first day we arrived in Tagbilaran, Bohol, we didn't do much. We found a local eatery and had a meal for about 2$ or 3$. Those places may look gross to foreigners and don't usually attract tourists, but they are super cheap and often have pretty tasty food. On top of that, I like the idea of supporting local businesses. 
The golden rule with the street food is that you eat where you see a lot of locals eating. It doesn't matter whether it looks appealing or not, just trust the locals. Don't eat at a place that has no or few people dining there.
THE CHOCOLATE HILLS
On the following day we decided to get to the bus station and take a local bus that would get us to the Chocolate Hills. It was a cheaper option that getting on an organised tour and we knew we would travel with locals, which is always more interesting.  
Tip: Ask the hotel receptionist what is the going rate for a tuk-tuk driver to take you to the bus station, when you get onboard one don't ask for the price again - they will assume that you know.
The journey took a good couple of hours going inland. When we arrived in the area it was pouring down with rain - something we were not prepared for. It was hot and sunny when we left the coast! Who said it would be raining?!? We decided to buy rain plastic coats from the local vendor, rather than getting soaked and up we went the hill. It wasn't a particularly long climb, but I did not see anyone else walking - all the foreigners were travelling by organised tour buses which took them up the hill. As we climbed up the sky cleared and so we went to the view point. Unfortunately about 50 tourists went there as well.
The views were pretty unique. In the dry season the grass that covers the hills turns brown, hence the name - Chocolate Hills. At the time we were there, everything was lush green.
TARSIERS
When we were done with admiring the views, we decided it was time to go and see the tarsiers - the smallest primates. We walked down the hill and stood on the main road, waiting for a bus to come. Travelling with local buses had a great advantage - you get to chat to the natives, the ordinary people that live in the area and use the buses simply to get to school / work / shop etc. As we were the only foreign faces onboard, they were curious and eager to start a conversation. They also told us where to get off to see the tarsiers.
We managed to get to the tarsier area about half an hour before closing, so we were quite lucky. Those creatures are fascinating - with humongous eyes, body size of a fist, long tails and heads able to turn by 180 degrees. They are also extremely shy - if they get scared, they start banging their heads against the tree and commit suicide! That's why it it so important to remain silent around them. I took their pictures with my tele lens (from a longer distance) and was extremely careful not to scare them away, however some people were just pointing their cameras / selfie sticks way too close to the tarsiers. All of that after being warned of their nature before the tour! 
HINAGDANAN CAVE
The next day we decided to spend partly at a beach, and partly visiting Hinagdanan caves. We took a jeepney (public bus) to the neighbouring Panglao island and it dropped us off by the road that was heading to the cave. We walked probably about 10 minutes. It has become a local tourism attraction but is still relatively unknown. It was hot and humid inside. If you were brave enough, you could take a swim in the lake inside it - for an additional fee. The cave was not big enough to spend too long there so we then headed to the main road, trying to figure out the way to get to Alona beach. A habal habal (long motorbike) stopped in an empty road and offered us a ride for a fee which we thought was a bit too high. We let him go, then a tuk-tuk driver stopped a couple of minutes later and he wanted a double price of what the motorbike guy offered! So we let him go. Then the motorbike guy turned back, seeing negotiations with the tuk-tuk driver were not successful and agreed to a better deal. Score. 
It was a good but slightly sore experience, riding 3 people on one bike. The views were lovely though and within what felt like half an hour- forty minutes journey, we arrived at the beach. It was not the most stunning one we had seen in the Philippines but it had star fish and coral reefs literally meters away from the shore. It also had sea urchins which looked really cool but wouldn't have been nice to step on. We had to be really careful. We spent a nice afternoon snorkelling. Before the sunset we found a van that took us back to Tagbilaran. 
Bohol was, I think, the fourth Philippine island we saw, so different from the others. The effects of the massive earthquake from a couple of years ago are still visible there but the beauty still remains. We took a ferry back to Cebu after 3 nights spent in Bohol. Our next stop would be Manila.
Thank you for reading.
Boogie
xxx
Did you like it? Pin it!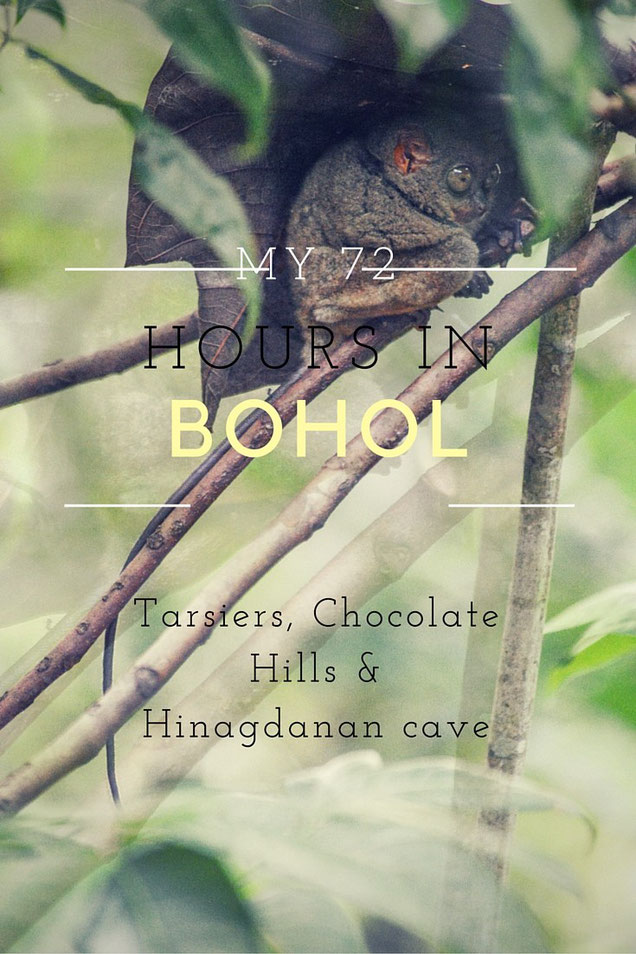 Share if you care!
---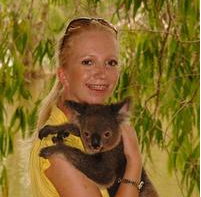 Hello stranger! My name is Bogna, but you can call me Boogie. I come from Poland, but have lived in a few different countries, including UK and USA. In the past I have been a summer camp counsellor, special needs teacher, cruise ship photographer and  IT Support. I am the author of BoogiePlanet.com This website is all about the experiences I encounter in different cultures and the World I see through my lens. You can help me fulfill my dream to be a travel photographer and perhaps to inspire you to travel by liking my page on Facebook, or following me on Twitter. 
---
If you liked this story, you may also enjoy: