How I travelled around on a budget of 15$ a day.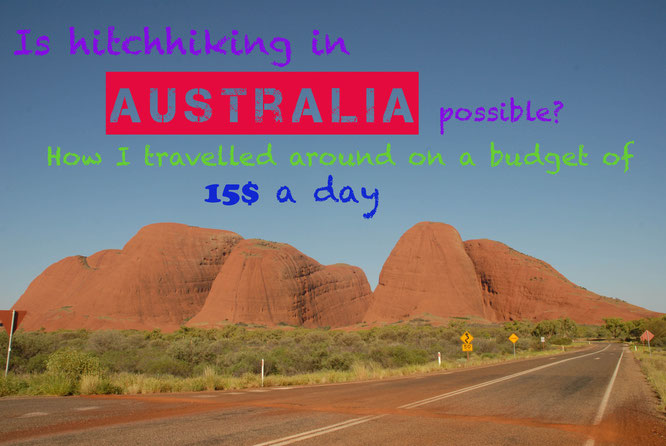 5 years ago I was working on a cruise ship as a photographer. 
My last contract was about to finish in a months' time and I was going to disembark my ship in Abu Dhabi, in the Middle East. It was going to be in January and I knew weather forecasts were showing about -20 degrees Celsius in my home country  - Poland - for that time. So the day I got an email alert about flights promotion on Air Asia and saw a return flight from the Middle East to Australia was actually about the same price as a single flight to Poland I thought: 
"Stuff you Polish winter! I'm going to the Aussie land!"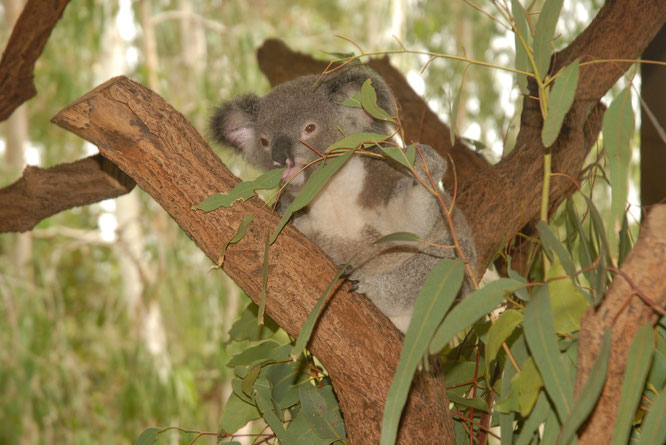 On my way there I had visited my friend Kikie in Indonesia for about a week and we went to Bali for a weekend. But that's a story for another time.
By the time I got to Australia and I did the maths it turned out I'd have about 15$ to live on per day, including everything. I thought: "I can do that. I am going to visit a friend of mine on a ship, cruising around Australia and New Zealand for a couple of weeks which would hardly cost me much." That would leave me with about 4 weeks of travelling around and no plans.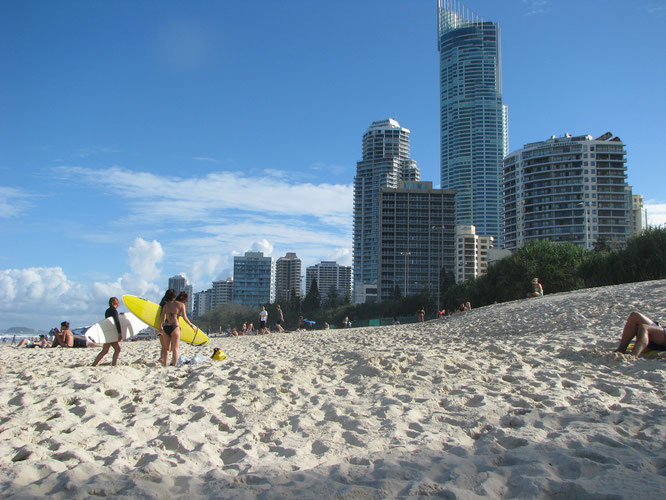 I arrived in Gold Coast airport on the 4th February 2010 and I was thrilled. It was my dream of dreams coming true. It was the promised land I had wanted to see since I was probably 6 years old and saw a beautiful postcard from my Mum's friend, Jadzia, who lived in Australia.
For the first couple of days I stayed with a guy from Couchsurfing. In 4 days or so I was supposed to fly to Sydney and join a ship, this time as a guest (another dream of mine!) and have fun with my friend. It turned out that the friend of mine had a personal matter and had to go home to South Africa on an emergency.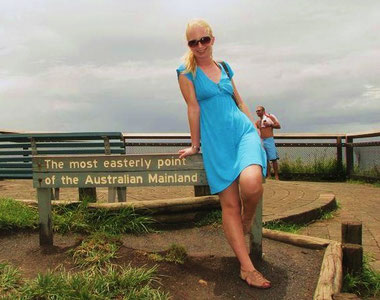 I had to think fast as my plans had rapidly changed. Through my Mum I managed to find a phone number of her friend from youth (the same one who had sent a postcard nearly 20 years earlier which created my dream of Aussie land). She came and picked me up from my couchsurfing host on the following day. I stayed with Jadzia and her husband Chris for nearly a week in their lovely house in Gold Coast. I cannot thank them enough for their hospitality and the fantastic time I had. Staying with them also gave me time to rest and think: what's next.
By that time I realized how expensive Australia was and that I simply could not afford organized trips or even a couch to get me around. I read up on the internet about people hitchhiking around the continent and it seemed like the best (and the cheapest) option. I had done hitchhiking around Europe and USA, so why couldn't I do it here?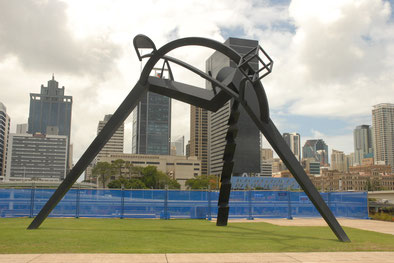 I obviously could not tell Jadzia about my plans, she was treating me like her daughter and I didn't have the heart to give her that sort of fright.  She also insisted on buying me a train ticket to Brisbane where I told her I had a friend to visit. It was a white lie.
Brisbane welcomed me with rain and modern buildings. I didn't have the desire to stay for longer than for a day there.
So in the afternoon I made a move to the road outside of the city and raised my thumb. I didn't have to wait long, maybe a few mins. I got a 5 "kays" (Australians love their abbreviations!) ride to the nearest car park for trucks. There I simply went up to a truck driver and asked for a ride. He became not only my driver, but also cooked a dinner for me!
And that's how it started. Because of the distances in Australia, rarely would I get a ride shorter than 200km.  Needless to say I met amazing people on the way. I also visited a couple of friends I had met working at camp in America. Bless them, due to the way I was travelling I could hardly give them any notice and time to prepare and they still hosted me!
And so I went from Brisbane towards Townsville where my camp friend Steve was from. It was a great reunion after 5 years. We visited Billabong sanctuary and I got to hold a koala in my arms (sooo sute!) as well as a baby alligator and a snake (not so cute!). There in Townsvile I got myself a tent.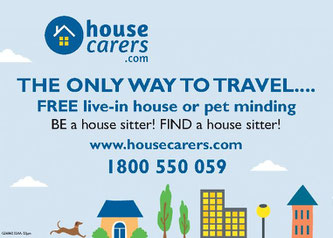 After that I got a ride with a truck driver to Cairns. I would have loved to go and see the Great Barrier Reef there but it was way out of my budget. When I saw that the local campsite wanted 25$ for 1 night in a tent I decided to move on. At sunset I stood outside of town with my thumb up, not knowing where I'd sleep that night. Within a few mins I got a ride with a middle aged man in dreadlocks and a teenage girl. There was something genuine in their eyes.  They asked me if I believed in God and I must admit for a moment I thought: "woow, is this a sect?" It turned out to be a Christian community they lived in and they invited me to stay overnight with them. It was one of the most fulfilling evenings of my life. There's one thing that I will never forget was said by one of the community members living there. He said:

"I work for a living, not live for working".  
It made me think about my work on a cruise ship and my priorities. Up until today I receive letters (yes, actual letters, nor emails!) from these people.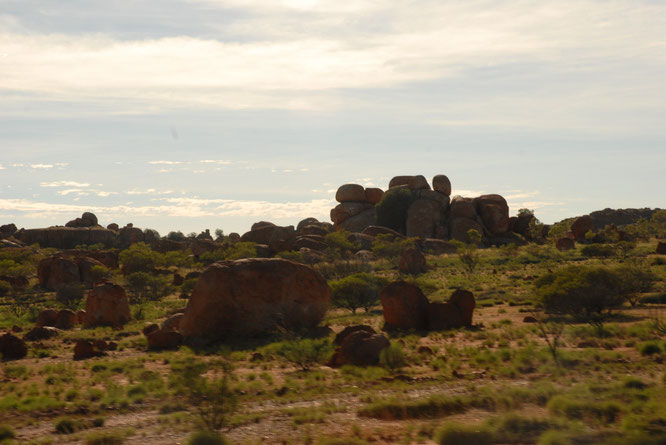 After Cairns I made my way towards the Outback. I knew it was going to be a long journey. I remember one night I arrived in Copper Peedy, a mining town in the middle of nowhere. I stayed near to a roadhouse in my tent and was eaten alive by mosquitoes. I got up at dawn and tried to catch a ride. Up until then I would not wait for a ride for longer than half an hour. Now 2 hours passed and nothing, then 3 and 4. Nearly 5 hours of waiting and I managed to move – to the other side of the town. But now I was at least standing on the right road. Another hour passed. It got to around 11am and the temperature raised dramatically. A car passed by me, but didn't stop. Then, it went about 200m forward, turned around and reversed. And that's how I got one of my best, longest rides ever rides with one of the most decent men I have ever got to know. Simon took me all the way to the Outback, we did about 800km that day.  Everything happens for a reason. That 6 hours wait was worth it.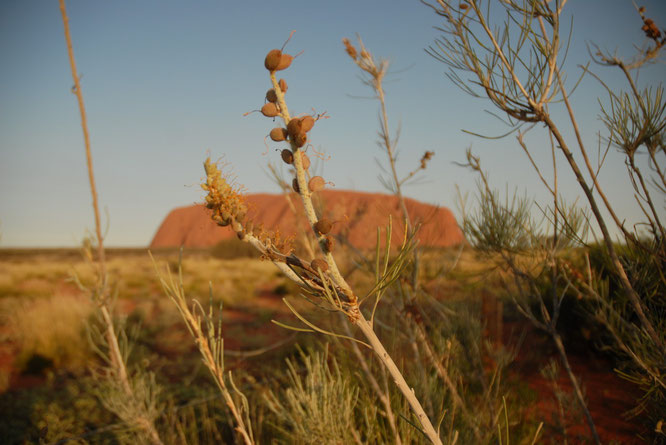 Simon turned out to be passionate about ornithology, was a patient bird watcher and photographer. He would spend days in a jungle or bushes just to get a picture of a bird. We spent hours talking. The Outback is so unique because you can drive 100-200km and see absolutely no living soul. Then you have a dot on a map and you think: "great, there's a town!" Well, the town turns out to be a gas station with a motel ran by 2 people, or if you're lucky, a few houses along a road, a shop and a gas station.  That's it. No wonder prices there were high to the sky, no competition in the deserted land! We'd stop in those places for an ice cream or a drink, and to put more fuel into the car. At the end of the day we got to a place (called Tennant Creek) where our paths would split. Simon was going to travel to the North, towards Darwin, and I was making my way towards Alice Springs and eventually Uluru. I was going to stay at a local campsite there but Simon was seriously concerned about my safety due to Aborigins living there locally, many of them having alcohol issues. So he insisted that I'd stay in a room with him in a motel instead. I stayed in a bunk bed and had a peaceful, restful night. On the following day we said goodbye to each other. I send Simon a Christmas card every year, and he has sent me, amongst other things, a real Aboriginal painting and a silk scarf from Laos. He was a gentleman and then some.
I made it to Alice Springs with a driver of a road train. It is basically a truck that is so long it looks like a train. I was astonished that a human can drive something like that. By the time the truck stopped and I ran all the way to the front, I was out of breath! The driver was extremely tired though and he was falling asleep, so I was talking to him all the time, not shutting up. He got me to Alice Springs.
Now, when you think of Alice Springs you probably would think it is a base camp for Ayers Rock. A lot of people get organized trips from there to Uluru. I thought the distance between these two couldn't have been more than 100km. Bang, it was actually… 500km! I was told by someone at the gas station in Alice Springs that there was a truck driver going to Ayers Rock that evening. I had to wait until 6pm to meet him, which meant an entire day of waiting, and I wasn't even sure if he'd agree to take me with him! But he did and the 8 or so hours of wait at the fuel station paid back. We had a night ride and when it got late, he opened a second bunk bed in his cabin and let me sleep there. By 6am he woke me up and there I was, at the base camp of Uluru.
I stayed in a campsite as that was the cheapest option. I walked all the 10km around the Ayers Rock, in 38 degrees Celsius. I hardly met anyone (well, except for flies) and it was an amazing hike. Then I caught a ride to Katha Tjutas. They are within the same National Park premises, but hardly anyone has heard of them. Big, big mistake not to go there. The Katha Tjutas are another unique rock formation and made a huge impression on me. I stayed 3 days in Uluru area.
I then made a quick trip back to Alice Springs because I had to exchange American Dollars into the Australian ones. Alice Springs looked dodgy and I did not fancy staying there, so on the same day I hitched a ride back to the South. 500km there and back, in a little over a day. Only in Australia!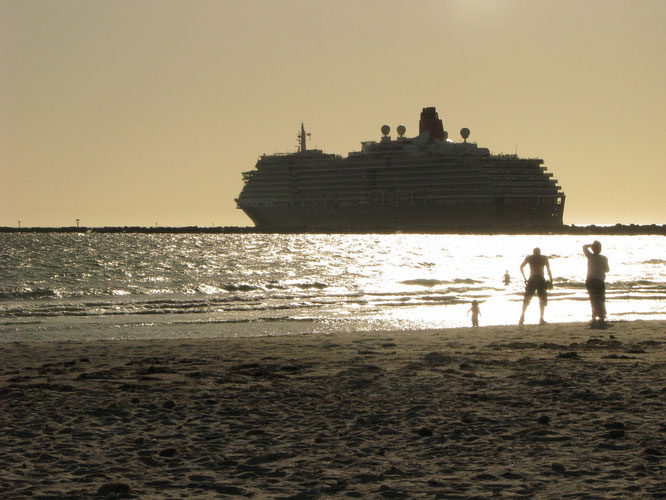 One of my favourite rides I ever got was in Port Augusta. I first had gone to shower at the gas station because I can handle anything but greasy hair. I then went around and asked truck drivers if any of them were going towards the Byron Bay, but none of them were. One of the drivers who had said no came back to me about 10-15 mins later and said he was going towards Adelaide, which was "only" 270km away but from there I'd find it easier to find someone going in my direction. So I thought "what the heck, I'll go". Glen seemed to be a bit quiet to begin with, but eventually we got talking. What struck me was his loneliness. His job and a lifestyle did not allow him settle down and it seemed like it was the dream he had. He ended up inviting me to his home just outside of Adelaide, near the beach. It is sometimes hard to believe, but after a few hours of hitchhiking with someone you really can tell whether their intentions are clear or not. I was able to trust Glen enough to stay in his house, which was lovely indeed, and go through a fence to the beach! A little heaven on Earth! And I really like Adelaide, one of the prettiest cities I saw in Australia.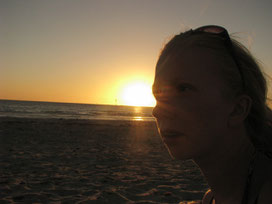 I ended up spending 1 week with Glen – first in his house then driving towards the East with him. A really, really decent guy. I never went to Byron Bay. What put me off were the prices of  campsites (35$ per night!). Towards the end of our journey together Glen confessed that he first was not going to take me but when I approached him, I smelled so fresh he could not resist! Haha showering and staying clean when hitchhiking pays back! We said goodbye to each other eventually near Sydney.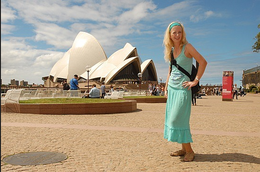 There, I stayed with Zosia, a friend of a friend whom I had never met before but what connected us was Camp America and working at the same summer camp but in different years. Zosia, who had a 3-week old baby girl at that time, made no fuss about me staying for a few days with her. She made me feel welcome as if I was her close friend and even prepared a surprise Birthday cake for me! It is funny how life works – you know someone through someone, speak to them on facebook, then some time later it turns out that a 10,000km distance becomes no distance and they invite you to their house. Just like that!
I must say: the less money you have, the more creative you get and the more fun it turns out to be!
From Sydney I travelled down towards Melbourne. Before I got there though I met Joseph, a man who was born before the War on the Polish and Czech border and still remembered a few words in my mother tongue. Joseph at first gave me a ride to Pebbly Beach, a place with dozens of kangaroos, and then – surprise surprise! – offered me his house in Batemans Bay to stay in. As he was a wine seller, he had a 2 day business trip to make to Canberra so… he left me keys from his house and a couple of bottles of amazing Yellow Tail wine in the fridge :o) In exchange I tidied his flat a little and prepared a dinner for when he came back. I must admit sometimes I was astonished at the amount of trust that people put in me.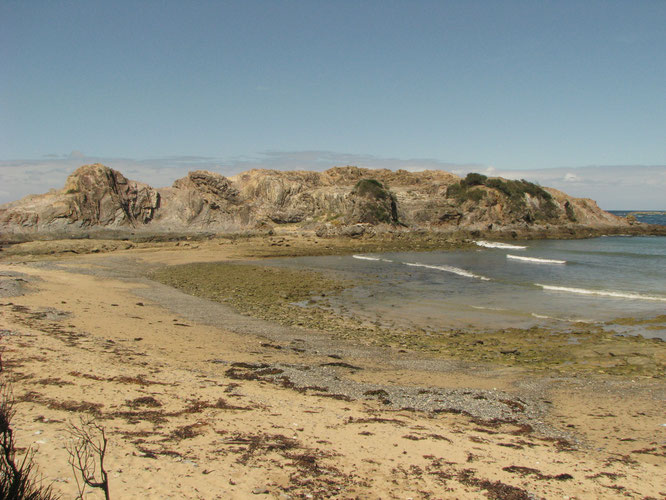 Joseph also told me a story about 2 girls who had hitched a ride with him some 20 years before. Soon after he had given them their ride he saw these girls on TV as missing. It turns out that at that time there was a serial murderer that was catching his victims – mostly hitchhikers – and killing them. These girls became Ivan's victims. Joseph for a long time could not forgive himself that he did not give them a longer ride, that he did not do something to prevent the tragedy. But how would be have known? Apparently for many years after Ivan was caught and imprisoned, people were afraid not only to hitchhike in Australia but also to take hitchhikers with them.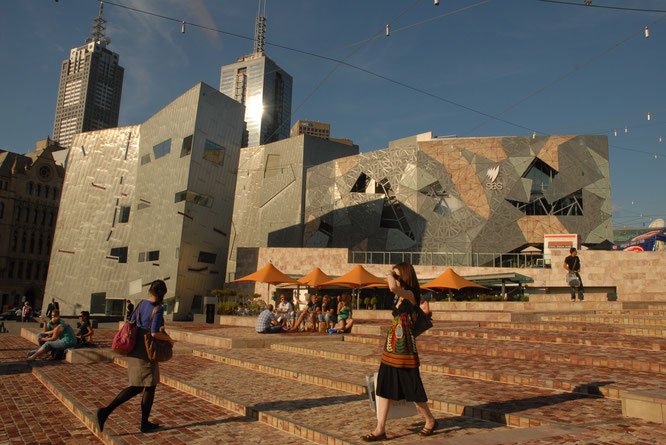 My last part of the trip around the land Down Under was Melbourne. I stayed with Gemma, another mate I had met at camp in the USA. It was good to catch up with her. Again, I cannot thank her enough for having me and taking care of me. By that time I was completely out of cash and she fed me, gave me a roof to sleep under and even a ride to the airport, bless her!
If it was not for hitchhiking and people I had met on my way, my journey around Australia would have been all about the beautiful places I saw.  Hitchhiking made it more of a real life experience and helped me get to know the Australian culture and meet the locals.
So how did I make that trip on 15$ a day?
I did not spend money on transport (except for public transportation in big cities like Sydney or Melbourne).




A lot of the time, thank to my friends and people I had met on the way, I did not spend the cash on accommodation either. Whenever I could, I stayed in a tent – at camp sites or wild camping.




I made sure to wash myself at least once every couple of days – stinky hitchhikers can really put drivers off!




I pretty much did not drink alcohol full stop. Not drinking can save you a small fortune.




I hardly ever ate out, bought my food in supermarkets. A lot of it was cans, jam and bread –long lasting food that I could carry around with me without a fridge.

 




I did my trip in 2010 and I realize prices might have gone up since. Probably now you'd need 20-25$ as an absolute minimum to do what I did.




Being older (and wiser!) now I would have probably bought myself travel insurance. I didn't do it then but it was a big risk!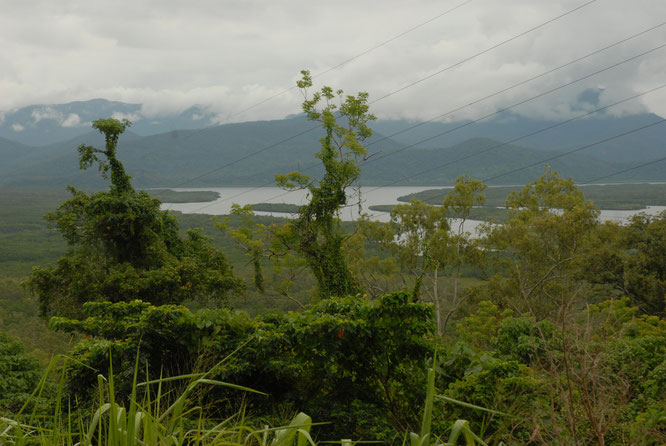 How did I hitchhike around the whole continent and got home in 1 piece?
I trusted my intuition and senses. If something was telling me not to stay somewhere / get ride with someone – I didn't.




Truck drivers are one of the safest options for hitchhikers. They are actually at work, going in a certain direction. Truck drivers also drive long distances, so it is often worth waiting.




As often as possible, I was writing down plate number of the driver that was taking me.




I was letting my family know where I was at least every few days.




I was wearing bright coloured clothes. It gave a positive impression about me and I was visible from a far distance.
So what are your hitchhiking experiences? Did you ever travel solo or with someone? Please share in the comments below!
Thank you for reading.
Boogie
xxx
---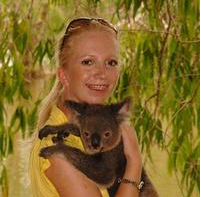 Hello stranger! My name is Bogna, but you can call me Boogie. I come from Poland, but have lived in a few different countries, including UK, USA and Australia. I am the author of BoogiePlanet.com This website is all about my travel experiences. And photography. I am a photographer, and I try to capture those magical moments in different places, as much as I can. I have travelled to over 53 coutries so far. I am hungry to see more. You can help me fulfill my dream by liking my page on Facebook, or following me on Twitter.