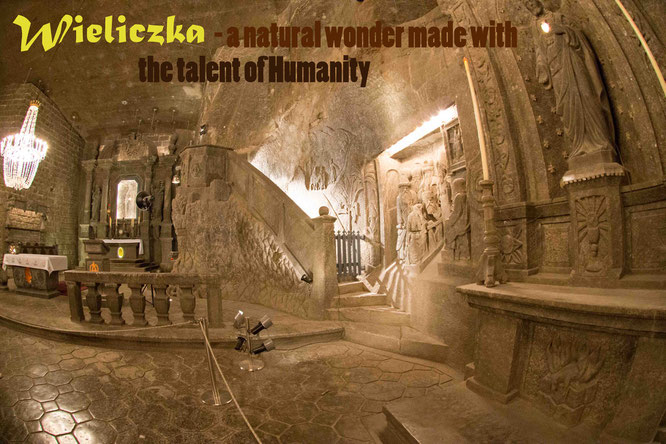 Wieliczka is one of those places you should see at least once in a lifetime. I've been there so far 3 times – once as a child, when I was 6, once 7 years ago where because of the train connection I nearly missed the last tour, and the last time I went there was in mid-June this year.
This place is breathtakingly beautiful, unique, connecting natural wonders with human talent.
Ok, so you may ask me – what exactly is Wieliczka?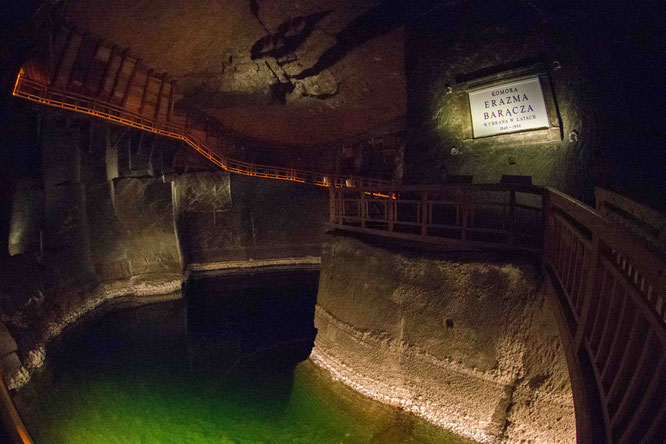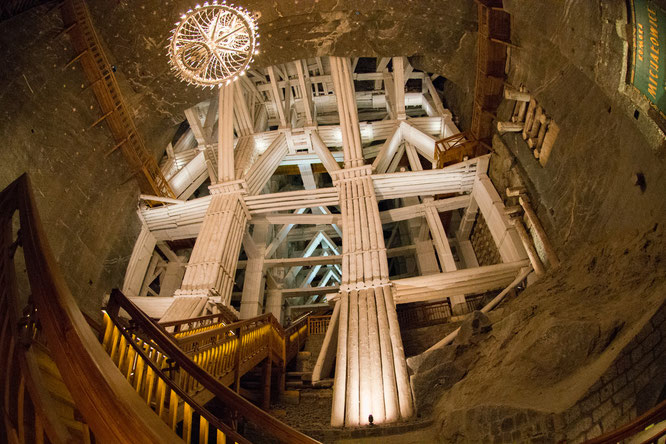 It is a salt mine located in a town with the same name, one of the oldest ones in Europe. In the thirteenth century the first salt rocks were discovered in the South of Poland and since then people have dug out thousands of tons of salt. It was still functioning as a mine up until a few years ago.
Why is it so amazing?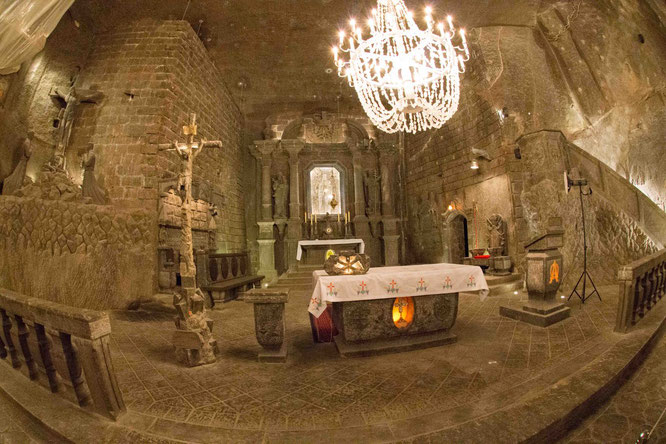 Imagine going 300 steps down a never-ending tunnel, 90m underground. And that is only the first level! The 3rd level is around 135m deep.  Imagine walking in a tunnel that is maybe 2 m wide, and having to bend down sometimes to the height of the shaft. Yep, a nightmare for a claustrophobic! Imagine seeing rock sculptures, sometimes a few meters tall. Or even entire chambers carved in rock salt. Or wood that is a few hundred years old, and amazingly preserved because of the salt in the air. Views are breathtaking – you will see underground lakes, touch salty walls, get mesmerized by beautiful carvings.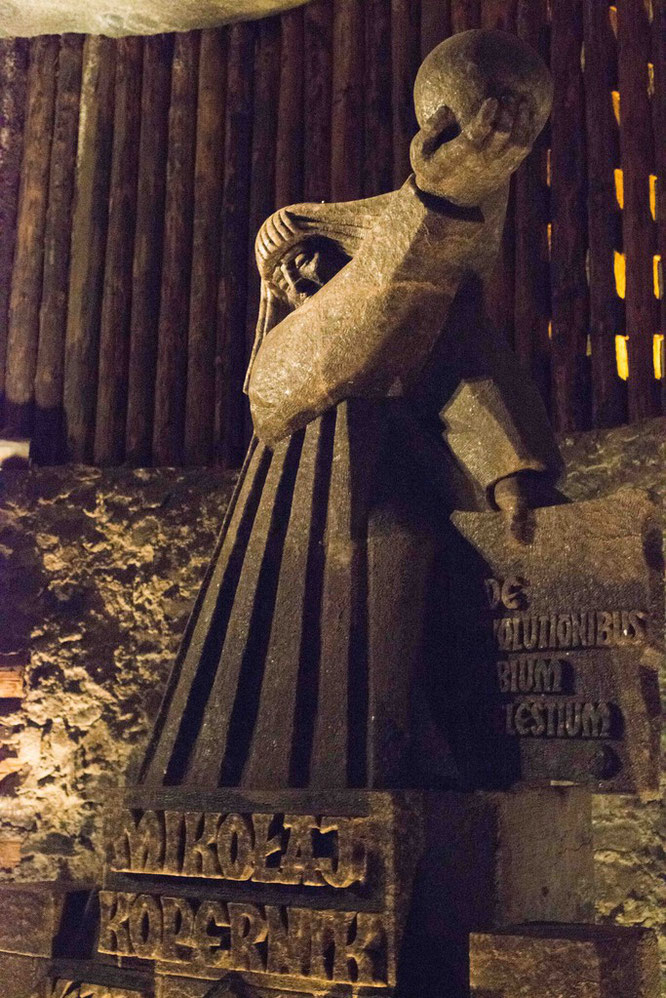 Wieliczka, in medieval times, was bringing to Poland 25% of the national revenue. It was visited by kings, by famous scientists – including Nicolai Copernicus (the guy that discovered that the Earth revolves around the sun).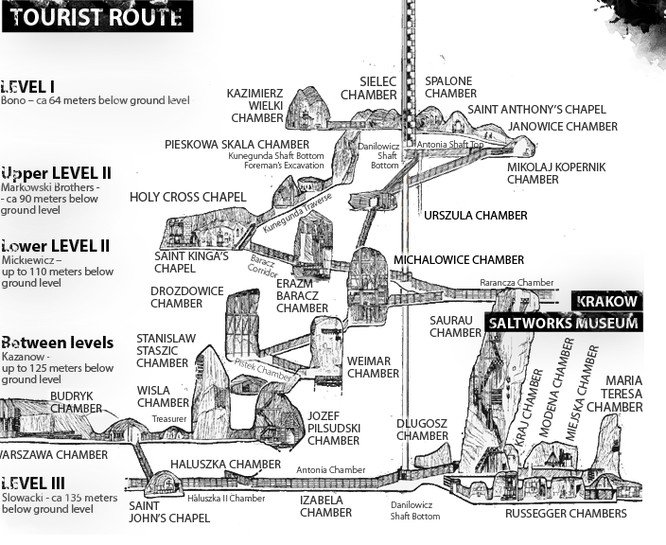 In order to get inside the mine, you have to go on a guided walking tour. My partner was very disappointed that he couldn't just "take a wander on his own". Let me tell you – the mine is huge and you'd easily get lost if you were to go own your own.  During our 3-hour tour we only saw about 1% of the entire place! Ticket prices vary – depending whether you will get a Polish-speaking tour, foreign language, go as a group or as an individual tourist. In the summer time English-speaking tours run every half an hour and tickets are 79PLN per individual. Pricey as for Poland but definitely worth it.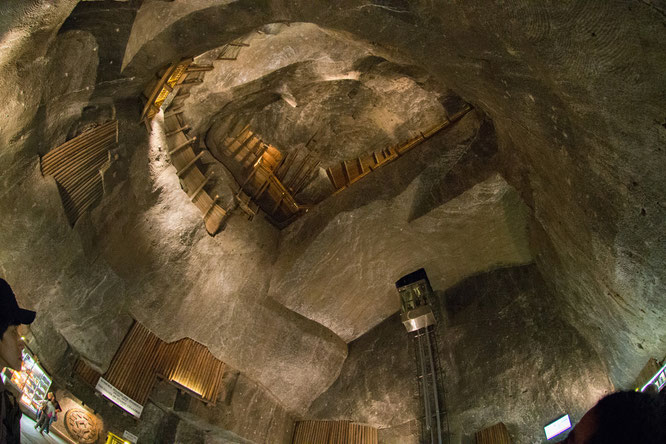 There are two routes in the offer – the tourist route (a classic one) and the miners route (with historic section). We went on the tourist route.
At the end of the tour you will get a chance to visit underground souvenir shops, eat in a restaurant or visit the new interactive media room with a 5D movie about the history of the mine.  It had only been opened a couple of weeks before I visited last time, and I really enjoyed it.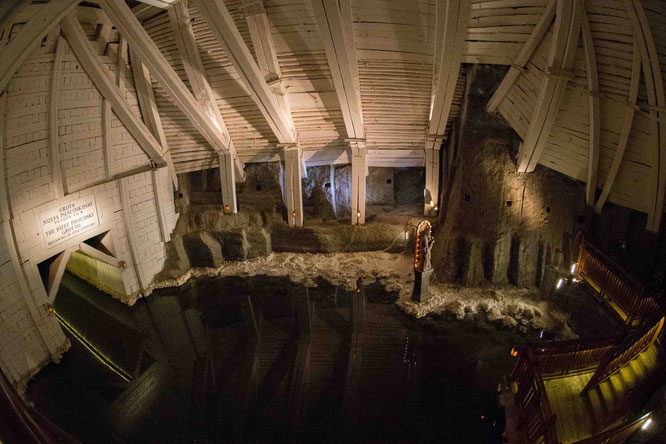 The other really cool thing they have are stand alone camera machines which will take your photo and then email it to you – for free!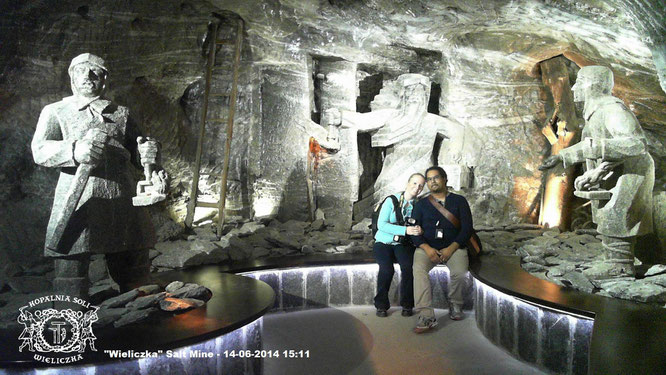 What to do after the tour is over?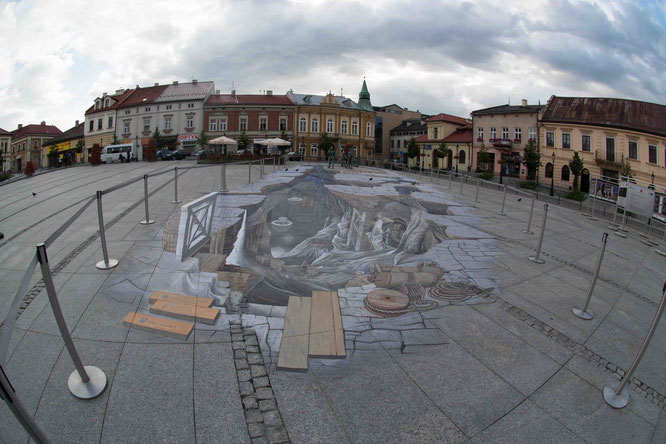 Head out for a stroll around the town. It is a small town, but has a nice main square (rynek), with an interesting 3D painting on the ground in the middle of it. Go and visit souvenirs shops or walk around the park. We did it all. And we were lucky enough, because a friend of mine actually comes from Wieliczka so me and my partner were invited to my friends house for a dinner. After so much walking up and down-stairs it was well deserved! 
When to visit Wieliczka and how to get there?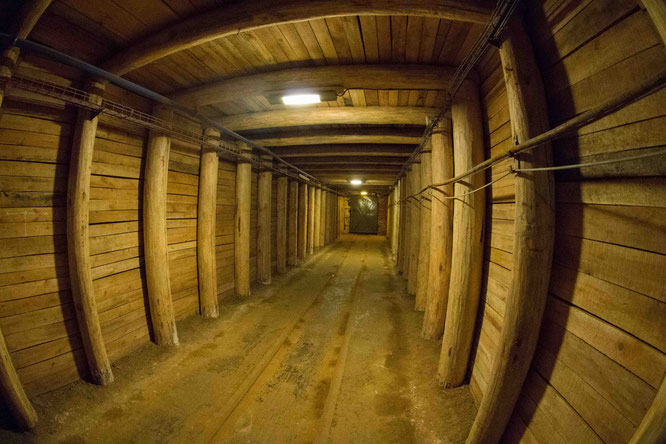 The salt mine is open all-year-round, with opening hours shorter in the winter (until about 5pm). They serve tourists in several languages – including Italian, German, Russian and of course English and Polish. You can either take a short train ride from Kraków to Wieliczka, or a city bus – No. 304 which takes a bit longer. We arrived by car and did not have much of a problem with finding a parking space, despite road works going on near the town centre. If you would like to know more about the tours, prices, how to get there - more information is available on the salt mine's website itself.
I loved the mine and I would definitely visit again. You will love it, too.
Thank you for reading.
Boogie
Have you been inside a mine before? Or inside a cave? What did you like about the experience? Please leave a comment below.
---
About me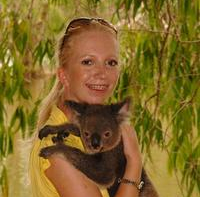 Hello stranger! My name is Bogna, but you can call me Boogie. I come from Poland, but have lived in a few different countries, including UK, USA and Australia. I am the author of BoogiePlanet.com This website is all about my travel experiences. And photography. I am a photographer, and I try to capture those magical moments in different places, as much as I can. I have travelled to over 53 coutries so far. I am hungry to see more. You can help me fulfill my dream by liking my page on Facebook, or following me on Twitter.