MY CITY WALK PHOTO STORY...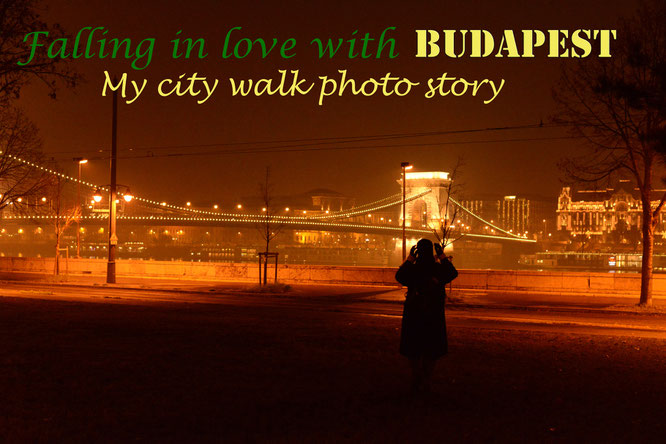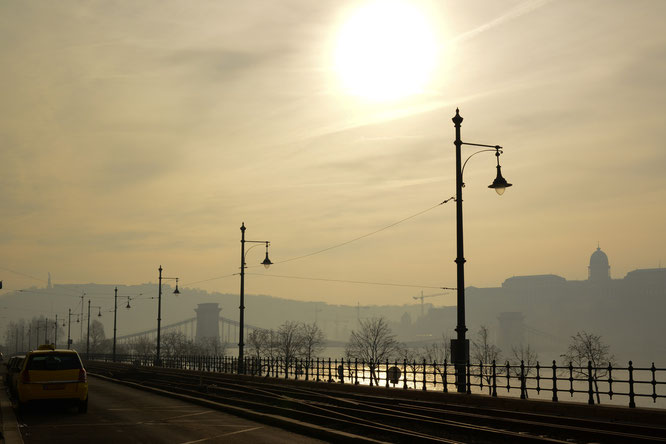 Last year (or was it the year before?) we decided to take a road trip to Budapest. From Poland it was mere 650km and about 7h of driving. As lucky owners of a nearly 20-year old Seat Cordoba, me and my partner thought that seeing the capital of Hungary for a couple of days would make a perfect gateway break between Christmas and the New Years. 
I had only been to Budapest once and I really like it, but my partner hadn't. We booked a hotel via Agoda and arrived into the city without much of a plan. 
We went into town and found a lovely place to eat our dinner. After 7 or 8 hours of driving we were well hungry!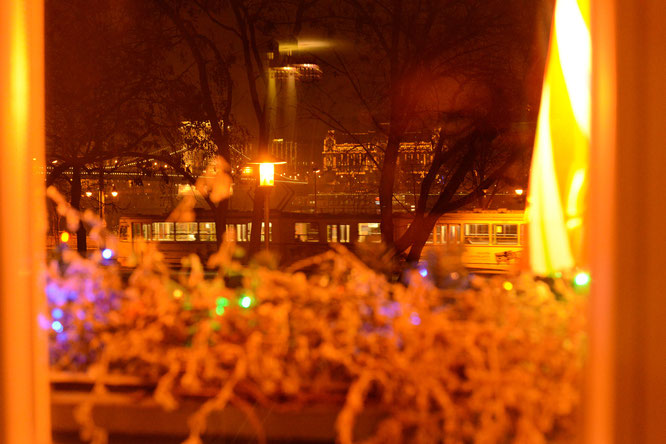 The place we found was overlooking the river that was dividing two towns (that had been made into 1 city) - Buda and Pest. We enjoyed our meal and the deco greatly. We sat on a balcony in the upper floor and could see the whole restaurant inside. 
After the dinner we took a stroll along the river. The views by night were magnificent but we were a little tired and did not have a lot of energy to walk around.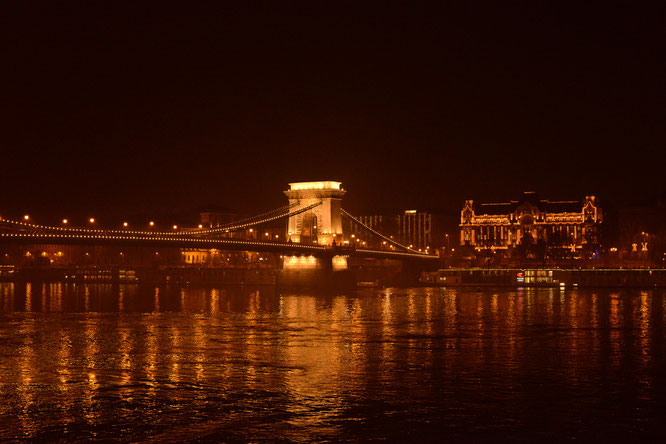 On the following day we took a tram into the city. We took a long walk along the river and also made it to an island on the river which had a park with a running path.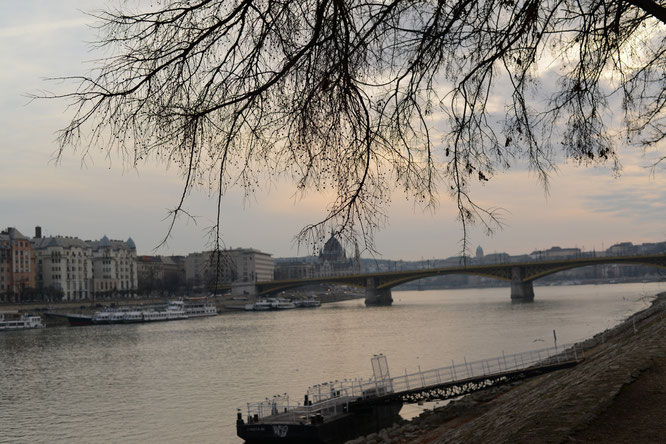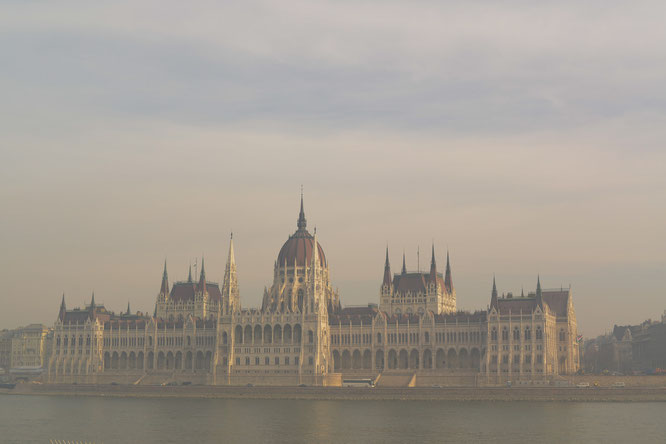 We saw, amongst other things, the Houses of Parliament and some old school cars.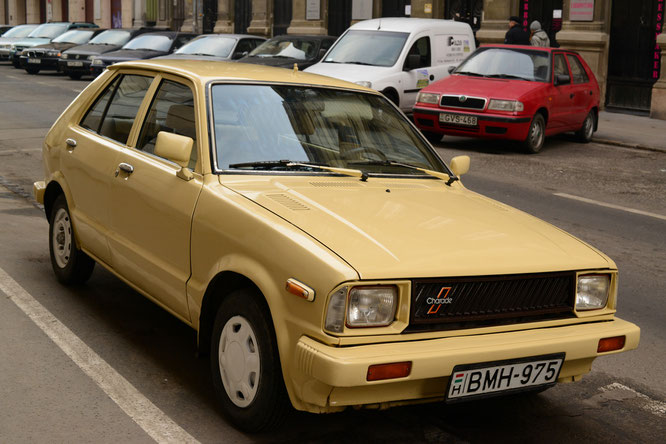 The tram was a pretty convenient way to move around, especially when our legs got tired. I especially enjoyed staying around the river area and observing people running / walking / dog-walking. The beautiful bridges were a bonus.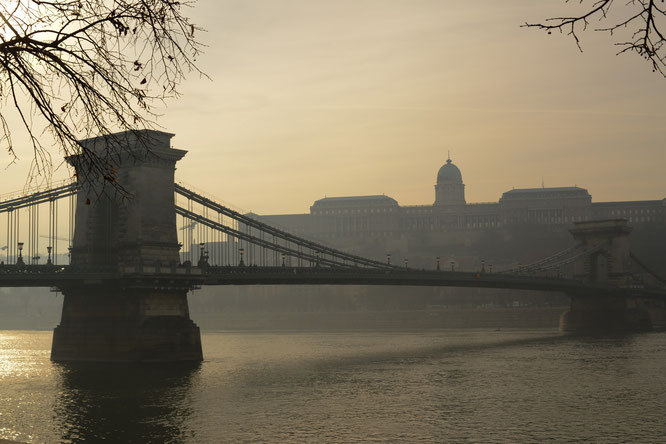 Later on in the afternoon, we decided to go and see the catacombs. Apparently once upon a time Dracula was imprisoned in one of them. That place was on a hill overlooking the city. It looked a bit like a channel of caves. The tour was well sign-posted and not very expensive.
The following morning we decided to go and try the famous thermal baths. We checked out of our hotel, drive all the way to the other part to the city. When we bought the tickets and got inside we found out that we did not bring enough of cash for the towels rental deposit. It made us feel a bit silly, as we had left our credit cards behind at the hotel for safety reasons and brought only enough cash to buy the tickets and rent the towels. A bit gutted, we drove back to the hotel, where the nice staff let us borrow the towels. As we got back, the queue to the baths grew so big that they were not selling any more tickets for that day. Luckily we had ours bought already and managed to get in. 
The baths themselves looked as if they have been used for at least a couple of centuries. Pretty amazing. The water was just marvellous, in some of the outdoor pools was as hot as 38 degrees Celsius. Imagine sitting outside, temperature of the air 8 degrees Celsius maximum, and you're sitting there in the pool literally evaporating.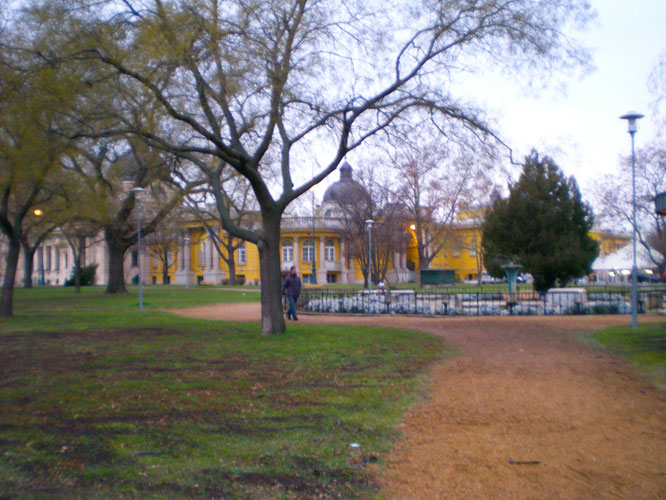 Later on that afternoon we drove back to Poland, only to get there on the New Years Eve. We were knackered but boy we had a good time in Budapest!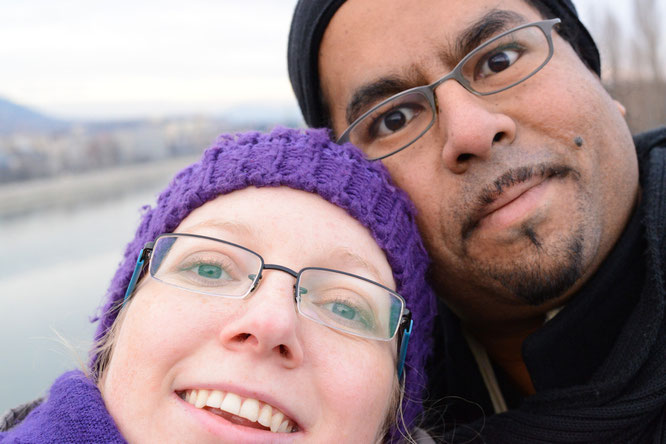 To find accommodation, starting from 10USD, check out Agoda,
To find things to do and attractions to see, check out Tripadvisor.
Thank you for reading.
Boogie
xxx
---
Hello stranger! My name is Bogna, but you can call me Boogie. I come from Poland, but have lived in a few different countries, including UK, USA and Australia. I am the author of BoogiePlanet.com This website is all about my travel experiences. And photography. I am a photographer, and I try to capture those magical moments in different places, as much as I can. I have travelled to over 53 coutries so far. I am hungry to see more. You can help me fulfill my dream by liking my page on Facebook, or following me on Twitter. 
---